A classic Grill Room
Open seven days a week, from early for breakfast and throughout the day until late for supper.
The menu features appropriately classic dishes from both sides of the Atlantic.
Proud winner of the Tatler 2016 'Best Front of House' Award for "the art of professional but ever so gracious hospitality"

Valet Parking is available.
at The Beaumont, 8 Balderton Street, Mayfair W1K 6TF
020 7499 9499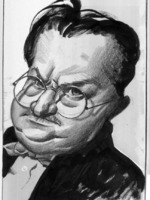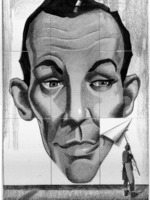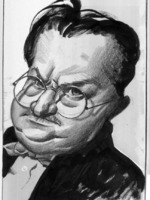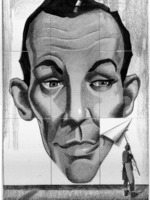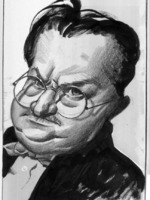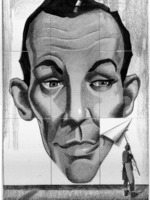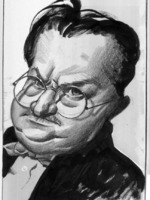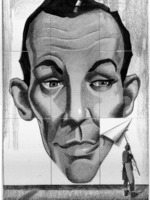 About
The Colony Grill Room takes its lead from the traditional Grill Rooms originally found in London and New York.
Nathaniel Newnham-Davies captures the spirit in his 1914 'Gourmet Guide to London':
"The modern Grill Room we owe, I think, to the Americans for the travelling American, who has his own very sensible ideas as to what comfort is, does not wish every night of his life to attire himself in a "claw-hammer" evening coat, but he feels that without that garment he would be out of place in the restaurant of any fashionable hotel. The grill-room gives him an excellent dinner, just as long or short as he likes, served quickly, in luxurious surroundings, and he can dress as he likes, to eat it."
Opening Hours
The Colony Grill Room serves food and drink throughout the day, seven days a week.
Monday to Sunday
7am - 10pm
Brunch on Weekends and Bank Holidays
11:30am - 5pm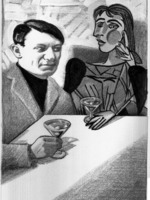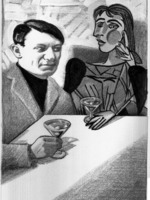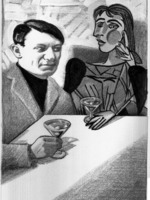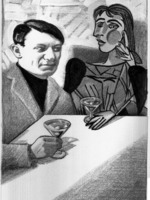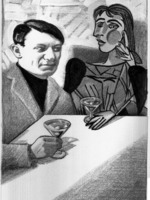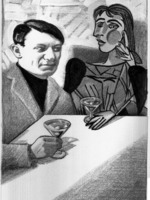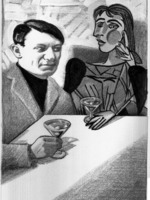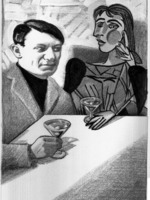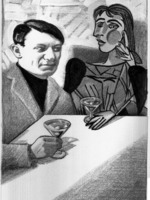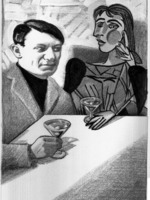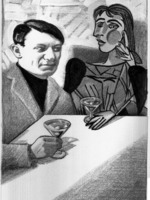 Colony Classics
Some of the greats now starring in The Colony Grill Room
An Abstract Composition
For a certain period, Pablo liked to break everything down into cubes…
The Colony Chopped Salad is a classic assembly inspired by The Brown Derby's Cobb Salad from the mid 'Thirties.
Pablo Picasso is featured in The Colony amongst 60 original caricatures by San Francisco artist John Mattos.
Knife Skills
In all his swashbuckling days, Errol never wielded a sharp instrument with such precision…
Our classic grilled Dover Sole is skilfully de-boned at the table, and served with a Béarnaise Sauce.
Errol Flynn is featured in The Colony amongst 60 original caricatures by San Francisco artist John Mattos.
The Australian-American actor was known for his romantic, swashbuckling Hollywood roles and his fast-paced on-screen sword fights, as well as his tumultuous off-screen life-style.
Spoilt for Choice
Stephen could never decide which flavour to choose...
Our 'do-it-yourself' ice-cream sundaes allows for a staggering 230 combinations, in a coupe large enough to take at least 4 scoops.
Sir Stephen Spender is featured in The Colony amongst 60 original caricatures by San Francisco artist John Mattos.
Sir Stephen Harold Spender CBE was an English poet, translator, literary critic and editor, known for his passionate, lyrical, intensely personal verse and his ambivalent approach to some of life's choices.
A Burning Desire
Vivien loved watching it all go up in flames...
As Southern as a 'Belle', the classic New Orleans dish, Bananas Foster, is dramatically flambéed at the table.
Vivien Leigh is featured in The Colony amongst 60 original caricatures by San Francisco artist John Mattos.
She and Clark Gable famously were never present during the shooting of the iconic Atlanta burning scene in their movie, 'Gone with the Wind'.
Piquant Tastes
Doris always liked it rather spicy…
Our classic Steak Tartare is prepared fresh at the table, as spicy as you desire.
Doris Duke is featured in The Colony amongst 60 original caricatures by San Francisco artist John Mattos.
An extremely wealthy heiress, Duke enjoyed a life of travel and wide-ranging interests. Twice married and divorced, she lived a rather zesty private life that provided much fodder for the gossip columns.
Read More
The American Bar
Jimmy's is open every day for drinks, cocktails, hot beverages, light snacks, American sandwiches, salads, steaks and sundaes.
We specialise in Bourbons and American Whiskies, with all cocktails strictly only shaken or stirred - nothing new-fangled!
Hemingway and Fitzgerald would have felt at home...
Monday to Saturday
11.30am - Midnight (food served until 11pm)
Sunday
11.30am - 11pm
Gift Vouchers
Dining Gift Vouchers can be redeemed at the Colony Grill Room for breakfast, lunch or dinner.
They can be personalised to your own specification and customised to the value of your choice from a minimum starting price of £15. Instantly, upon completion of your purchase, a Voucher will be emailed to you for you to print, or to forward to the recipient, and then redeem in The Colony Grill Room. If after dining there is an unused amount of £10 or more this will be re-issued in voucher form.
The vouchers are valid for 12 months.
Reservations
Book online below, call us on 020 7499 9499 or send an email (between 9am and 6pm, seven days a week). Note that all reservations are subject to a time restriction.
If you require a table for 6 or more, and cannot find one online at the desired time, please call 020 7499 9499 or email us, as not all our larger tables are visible online. For parties of 6 or more, credit card details are taken to secure the booking and the reservation is subject to a cancellation policy.
Guide and disability dogs are welcome.
---